Hey there! Arpit Gunecha – the Backpacker Indian here. Being the founder of Backpacker Indian, I heartily welcome you all to my blog. Since, I'm a person with ceaseless curiosity about new places, culture & food. I thought it would be an incredible opportunity for me to share all my experience on a single platform. I love to discover the food and culture of my country – India. Also that's how my basic theory works: travel your own country first and then start exploring other countries as well. India has got a vast culture, so if you start scrutinizing it one by one, you may even get tired of researching new places, food and culture here but it might still never end.

So, be a part of Backpacker Indian as a reader or if you are a curious baby as well, share your experiences of any kind by penning down to me as a contributor to my blog. The doors to my blog can be knocked by leaving your contact in that Contact Box and i'll revert back as soon as I can.
You can catch up with the latest post feeds on our Facebook Page too!
You can also follow my Food Journey on Zomato!

Letusxplore can be found here as well!
Recent Achievement!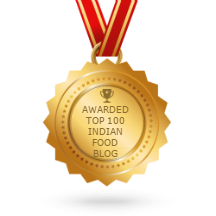 Save
Save
Save
Save
Save
Save
Save
Save